When it comes to choosing your fitness gear, you need a gadget that can actually help you attain your goals. The same goes for fitness trackers. If a fitness tracking gear is not able to serve your purpose, you won't be using it on a daily basis. You need a gadget capable of monitoring your heart rate, step count, sleep quality, and other aspects related to your fitness. So, the catch is that you pick a useful gear by evaluating its features. Along with the features, the performance factors also play a big role in terms of usability. The performance factors include high-quality software, great battery life, and convenient design.
Here, is the List of 10 best fitness trackers.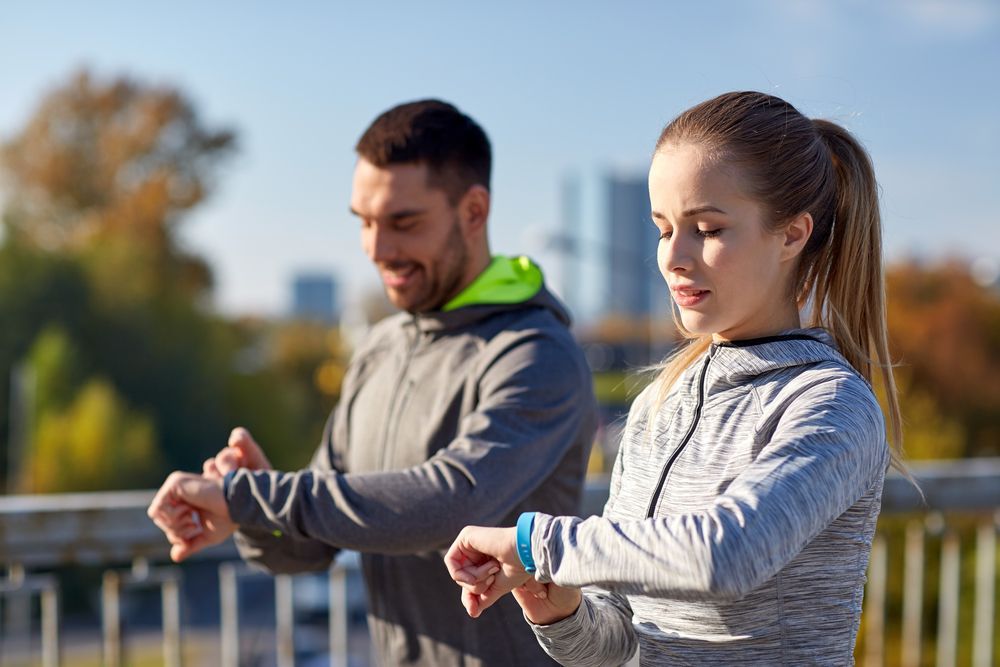 So, let's start right away!
Fitbit Charge 3 — Best Overall Fitness Band
When you want to get the best overall fitness tracker, the Fitbit Charge 3 becomes a perfect choice. This gadget comes with improved ergonomics and a touchscreen to further enhance the efficiency of fitness tracking. The tracker is capable of tracking 15 different workout types, which gives you a wide range of exercises to track. It is perfect for fitness enthusiasts who want to monitor their performance on an ongoing basis.
Along with the diversity of purpose, this tracker is also water-resistant. The gear can work effortlessly in the water until about 50 meters of depth. The product can hold battery life for 7 days. At the same time, it gets notifications from your smartphone.
The moment you open its packaging, the first glance of its band impresses. The gear contains a watch-like buckle that gives it a unique appeal than regular snap claps. It gives a stylish look when you wear.
Another impressive feature is the responsive touchscreen that Charge 3 contains. A simple swipe up and swipe down smoothly shows all kinds of stats you want to see. The gadget also contains two clickable buttons on both sides. You can use these buttons to reach settings and other apps.
Also Read: 10 Best Smart Speakers to Buy in 2020 – A Buyer's Guide
In terms of security, Charge 3's band works exceptionally. The buckle in the band gives it a perfect grip, which provides security to the gadget. The band is replaceable, so you can get a new one if the original one gets old or your pet decides to chew the band. This is a great advantage, as many gears become worthless after their band gets damaged. Well, with Charge 3, you can replace the damaged bands with a new one.
There is only one minor factor you might miss here- the GPS. However, you can utilize your smartphone to track your running trail.
All in all, this gadget is way more advantageous than many other fitness trackers available out there.
Features of Fitbit Charge 3-
Monitor heart rate
Replaceable band
Grayscale screen
Android, Windows and iOS compatibility
The battery life of 7 days
Altimeter
50-meter depth water resistance
Sleep tracking
Why you need this?
It gives a stylish design with a combination of multiple features and exceptional battery life.
Who is the target user?
People who want to live a healthy and active life by tracking fitness goals on a daily basis.
Moov Now – The real fitness tracker with no screen
When you are looking for a real-time fitness tracking and audio coach, this is the answer. Moov Now offers you coaching for a variety of activities such as cycling, running, body weight, and cardio boxing. The coach stays with you in the real-time, so you can follow the audio to complete your exercise routine. This is a perfect wearable fitness tracker and coach you can utilize.
The idea behind this fitness tracker is monitoring your daily tendencies and motivating to improve. The audio device comes with 6 months of battery life. The design is exceptionally light, which feels comfortable on your ankle as well as your wrist. The long battery capacity allows you to keep this device on 24/7. The presence of an app from Moov Now gets you going with your daily activities and exercises for better results.
The activity tracking features include cycling, running, cardio workout, sleep, walking, cardio boxing and other activities. The running coach monitors and assists in terms of speed endurance, running efficiency, sprint intervals, brisk walking, and open training. So, for instance, you can use the speed endurance assistance to attain your target running pace. Similarly, all other types of assistance options provide targeted training opportunity. You can utilize swimming tracking, as the device works underwater as well. This tracking feature tells you about the total swimming period, average stroke rate, burned calories, distance covered and more.
There is a special cardio 7-minute workout tracker and coach available. Plus, the tracker tells you about sleep quality and your active minutes.
Features of Moov Now-
Real-time audio coach
The battery life of 6 months
No screen lightweight design
Wearable underwater
3D motion sensors
Sleep tracker
Cycling tracker
Running tracker
Swimming tracker
Cardio boxing tracker
Why you need this?
You want a fitness tracker, which you can wear 24/7 and attain coaching to improve your exercise and sports performance.
Who is the target user?
People who like to stay fit and indulge in sports and exercises to improve their health and performance.
Xiaomi Mi Band 3 – Cheapest Smart Band Out There
If you don't have any need for tracking your way back home or track intense routines, spending a hundred bucks doesn't seem logical. Then, you have this smart fitness band that is the cheapest option out there. It comes with a simple design and basic features of fitness tracking. But that is exactly what you need right?! The price of this smart band is about $30, which almost half than the price of many other options.
Even in simplicity, you get all the basic features necessary in a fitness tracker. The rubber wristband comfortably fits your hand, while you get to pop the tracker into it conveniently. The design is waterproof. The user experience is impressive, as you can easily use swipe up, swipe down and tap-hold to conduct actions in the device. You can select a button and hold it to measure your heart rate, record exercise and do plenty of other things.
However, there are some limitations to the features. The device doesn't provide any differentiation between multiple exercises. However, the battery quality is pretty impressive, which lasts for 7 days with a single charge. The sedentary reminder is available as well.
The biggest advantage of this fitness tracker is the ability to see exercise duration in real-time along with your mileage and heart rate. On the grounds of additional features, this tracker lets you reject phone calls without using your phone.
Features of Xiaomi Mi Band 3
Exercise duration display in real-time
Heart rate monitoring
Sleep tracking
Daily pedometer
Water-resistant
Why you need this?
You want a simple tracking device to monitor your exercise duration and heart rate while working out.
Who is the target user?
People who want a low-cost fitness tracker for basic routines, exercises, and activities.
Garmin Vívosmart 4 – Slim and Sporty
While getting great features is important, it shouldn't stop you from enjoying a stylish design. And that is exactly what Garmin Vivosmart 4 does for you. The sporty slim design is admired by the users. There are some really cool features waiting to be discovered by you in this gear. The swipes and screen taps create a convenient user experience. But the most impressive one is this gadget's ability to utilize arm gestures to start working. So, when you are running and don't want to stop, simply use the arm gesture to get the gear started. No need to stop running to check the stats.
If you like the slim design of a band, this is the right choice for you. The device is capable of tracking Body Battery, which is a unique feature that indicates your energy stats. The indicator provides stats related to your sleep quality, stress level and also tells about any variation in your heart rate. This body battery feature is great to understand your energy levels and utilize it to schedule your exercise sessions, relaxation and rest. So, when your body is at its peak energy levels, you can choose to indulge in a workout. Similarly, if you see high-stress levels, you can decide to rest or relax. Great, isn't it?!
Also Read: The Top 12 Android Game Controllers of 2020
Apart from the feature Body Battery, this gadget is also capable of tracking your activities with the help of its app called the Garmin Connect. You can use MyFitnessPal to pair your account and track the number of calories you are having and burning on a daily basis. The device allows you to take part in virtual running competitions using its Strava connection.
The robust features of this fitness tracker along with its style make it a perfect gear for fitness athletes.
Features of Garmin Vivosmart 4-
Water-resistant and wearable underwater
Heart rate tracking
Grayscale screen
Stress monitoring
Sleep tracking
Calorie tracking
The battery life of 7 days
Android, Windows, and iOS compatible
Altimeter
Why you need this?
You want to manage your everyday life aligned with your fitness factors such as calories, sleep quality, stress level, heart rate and more.
Who is the target user?
The gadget is effective for anyone looking for a well-balanced healthy life. However, it is beneficial for an athlete.
Samsung Gear Fit2 Pro – Best for Samsung Users
If you are a Samsung user who wants to track fitness levels, use Samsung Gear Fit2 Pro. You can decide to use your smartphone or not use it for stats tracking. The pairing option is available in this gadget, which allows you to connect your fitness tracker with Samsung smartphone. It also lets you utilize two applications- Samsung Gear Fit and Samsung Health. The use of Gear Fit applications lets you monitor the storage capacity, battery life and RAM of your tracker. And the Samsung Health application ensures that you can track your routine and exercise.
Gear Fit2 Pro impresses you with its music player. With a wireless connection, the device can be synced with a phone or computer to transfer songs and play them while working out.
Along with that unique feature, you will love how responsive the screen of Gear Fit2 Pro is. The button press and taps take no time to respond, which makes the user experience exceptional. And with those buttons and taps, you can access heart rate data, music player and a lot more.
Another important feature is the GPS tracking. The gear offers accurate GPS to help you enjoy your outdoor activities such as trekking or hiking. You don't need your smartphone to track your routes when this gadget is on your wrist.
It is important to know that Samsung Gear Fit2 Pro doesn't offer third-party app connection. However, its own features are effective enough for a Samsung user.
Features of Samsung Gear Fit2 Pro-
Music player
Heart rate tracking
The battery life of 3 days
Wearable 50 meters underwater
Color screen
Android as well as iOS compatibility
GPS
Altimeter
Why you need this?
You are a Samsung smartphone user and want a fitness tracker with music playing feature and GPS.
Who is the target user?
People who love running, swimming and want to track their exercise routines.
Garmin Vivosport – Best for Running and Sports
Garmin Vivosport is a great fitness tracker when you play sports or enjoy running. The design is sturdy, which makes it effective during adventures and intense activities.
The design of Garmin Vivosportis strong and small, which is why it becomes a reliable choice when you go hiking or play a sport. The GPS feature is available that adds to the benefits of this device. Generally, the GPS feature requires more energy from the tracker. But in this gear, you get about 7 days of battery life with a quick charge. This is what makes this gadget exceptional when you are out in remote locations for adventures such as trekking, hiking or camping.
The screen of Vivosport has a perfect size to make interaction easier in terms of taps and swipes. You can register your taps and swipes in a single attempt, which saves from any frustration while using.
The device comes with third-party app compatibility with popular apps such as Strava, MyFitnessPal, MapMyRun, Endomondo, Nike+, and others.
Features of Garmin Vivosport
Rep counts
Heart rate tracking
Wearable underwater
Altimeter
GPS
The battery life of 7 days
Stress monitoring
Color screen
Windows, iOS and Android compatibility
Why you need this?
You want to keep your fitness routine in check and want a sturdy tracker for that purpose.
Who is the target user?
People who enjoy running, hiking, trekking, playing adventure sports or any activity that needs tough fitness tracking gear design.
Huawei Band 2 Pro – Fully Featured Fitness Band
When you need a fitness band that covers every possible feature, then, Huawei Band 2 Pro seems the right choice. This one comes packed with features such as heart rate tracking, GPS, sleep tracking, step count and others. Along with the availability of its features, the accuracy of the stats impresses as well.
The GPS is built-in to help you know your trails when you are out there running, trekking or hiking. There is continuous monitoring of your heart rate possible. So, you can track the efficiency of your workout sessions. The sleep tracking gives pretty detailed information as well. You get to track your sleep in multiple stages such as REM, deep and light. This divided tracking tells you the actual quality of sleep.
Whether it is raining out there, or you want to go swimming, water doesn't stop you from wearing this gear. The design is water-resistant and works fine underwater. You get your personal running coach via the app on this device. A single click and the workout application begins to show you the recovery time, efficiency and other workout stats.
The performance efficiency of this band is also admirable due to the battery life you attain. One charge gives it a life of 21 days. However, the workout mode of the tracker works for about 4 to 5 hours.
In terms of the design, Huawei Band 2 Pro is comfortable and lightweight. The silicon bands don't make you feel uncomfortable when you are working out. The display contains protected steel lines from two sides, which also enhances the appeal of the screen.
Features of Huawei Band 2 Pro-
Heart rate monitoring
Built-in GPS
PMOLED display
Accurate step tracking
High-quality sleep tracking
Android as well as iOS compatible
Running coach
Workout tracking mode
The battery life of 21 days for normal usage
Why you need this?
You want to monitor your workout sessions and track your sleep quality with a fully-featured fitness tracker.
Who is the target user?
People looking for affordable fitness tracking and running coach wearable device.
Fitbit Flex 2 – Best for Step Counting
Not everyone wants to indulge in intense workout sessions or adventure sports. But that doesn't mean you should not use a fitness tracker. In fact, the whole idea of these technologies is to help everyone live a healthy lifestyle. And Fitbit Flex 2 does the job very well. This device is best suited for casual and simple activities such as walking. If your goal is to count your steps on a daily basis, this tracker can do it for you.
The price is way lower than other fitness trackers, but Fitbit doesn't compromise in terms of major features. You can utilize this tracker to monitor your steps, active minutes and sleep. You can invite friends using your Flex 2 tracker for a step challenge.
The design is simple and convenient to use for people who need a little push to get started with their daily steps. For this purpose, you don't have to spend a lot of money on any other fitness tracker.
The tracker is compatible with multiple third-party applications such as Amazon Alexa, Strava, MyFitnessPal, WeightWatchers, and MapMyRun.
Features of Fitbit Flex 2-
Step counting
Sleep tracking
Replaceable band
The battery life of 5 days
No screen
Wearable 50 meters underwater
Android, Windows, and iOS compatible
Why you need this?
You want to track your steps with a fitness tracker that is affordable and effective.
Who is the target user?
People who require a regular reminder of taking care of their health and fitness with casual activities such as morning walks.
Fitbit Alta HR – Best budget heart rate monitor
If you want to monitor your heart rate regularly, this is the budget-friendly option you can choose. Fitbit Alta HR accurately monitors your heart rate and offers detailed statistics on the screen it contains. Though it doesn't contain GPS, the main purpose, which is heart-rate monitoring, is done impressively by this gadget.
With a reasonable price, you get to utilize its sleep tracking, heart rate and other stats related to your everyday life and exercises. You can manage your workout's intensity, depending on the heart rate statistics offered by this tracker. The statistics provided by this tracker are suitable for people who indulge in a casual or moderate level of workout. A regular heart rate check keeps you focused on the right track of exercise and casual activities on a daily basis.
Features of Fitbit Alta HR
Monitoring heart rate
Replaceable band
Grayscale screen
The battery life of 5 days
Water-resistant
Sleep tracking
Android, Windows, and iOS compatible
Why you need this?
You want a budget-friendly fitness tracker to get basic statistics related to your heart rate and sleep quality.
Who is the target user?
People who are worried about their heart rate and want to control it with the right intensity of activities.
AmazfitBip – Looks Like a Smartwatch
A fitness tracker that looks like a smartwatch. The AmazfitBip proves that you don't need to compromise the looks of a wearable gadget. The performance and looks both matters when you want to wear a device all day long. So, this gear makes you feel better and look good at the same time. The smartwatch-like design is available in multiple options and colors. This style variety extends to all kinds of personalities, which makes it a favorite of many users.
The lightweight tracker takes about two and a half hours to charge completely in order to work for straight 30 days. The device is capable of monitoring your heart rate, traveled distance, total steps, burned calories and more. In fact, you can utilize some unique sport modes such as cycling, treadmill, running and walking. These special modes provide more in-depth insights to help you improve your performance.
AmazfitBip doesn't just look like a smartwatch, it also performs like one. The fitness tracking features are combined with its ability to receive alerts of phone calls, SMS messages, LinkedIn, Facebook, Twitter, Weather Forecasts and many other app notifications. So, you can control all these actions without reaching for your mobile phone.
Features of AmazfitBip-
Smartwatch-like design
Lightweight
Heart rate monitoring
The battery life of 30 days
GPS
Running mode
Cycling mode
Treadmill mode
Walking mode
Social media, calls and SMS notifications
Why you need this?
You need a complete fitness tracking device that doesn't lack in the design department.
Who is the target user?
People who desire a smartwatch-like fitness tracker with special training modes and heart rate tracking altogether.
So, now you have all these different choices of fitness trackers. But which one suits you the best? You need to pick one after all, which is why you need to set some priorities first.
How do Fitness Bands work?
After knowing about all different fitness trackers, it is clear that every gadget works a bit differently than others. Of course, the foundational technologies and sensors are utilized in all fitness trackers. For instance, optical sensors, accelerometers, and altimeters are used in all brands of fitness bands. These common technologies and sensors are the factors that decide the function of a fitness band.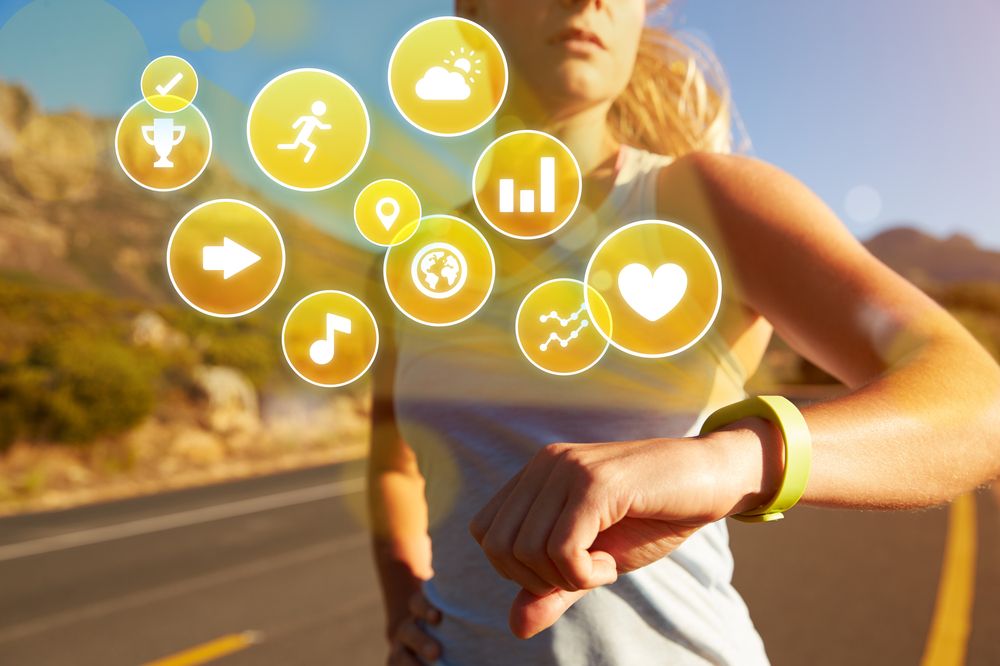 These are the technologies and sensors along with their functions:
Gyroscope
A fitness tracker can't function if it is not able to monitor your movements such as rotation and orientation. This is when the technology of Gyroscope comes into play. It reads and stores the rotation and orientation of your movements. So, when you do those split squats, the fitness tracker monitors that with Gyroscope.
Three-axis accelerometer
Another technology that tracks your movement is 3-axis accelerometer. As you move in any direction, the accelerometer measures it. These movement measurements turn into statistics to track your steps.
Optical sensors
Optical sensors are an important addition to the fitness tracking technology. These sensors measure the flow of blood in your capillaries. The pace of blood pumping is measured by these sensors to provide the current rate of the heartbeat. That's how you get this unique feature in your fitness tracker.
Altimeter
Most fitness trackers contain an altimeter. The job of this technology is to measure the altitude you reach, which also helps in measuring daily activities. The altimeter majorly comes into play when you are climbing stairs or hiking up a hill or mountain.
GPS
Not every fitness tracker contains this technology. In trackers, GPS helps with location and distance tracking. A fitness tracker with in-built GPS holds the ability to track your routes, location, and distance. It also monitors the whole trail for a route or for the whole day. This happens due to the collection of complex data of coordinates from multiple satellites. The coordinates are collected by the GPS, which then gets calculated to locate your position. Consistent measurement of coordinates and positions help you track the routes, trail, and distances.
Actigraphy
Fitness trackers also contain special activity trackers to monitor the quality of your sleep. This happens due to the technology of Actigraphy. This technology monitors your rest cycles and compares it with your activity. So, if you turn and toss a lot in your bed, it impacts the quality of sleep, which is measured by your activity tracker. The advanced levels of Actigraphy technologies can differentiate between deep sleep, light sleep as well as REM sleep.
There are multiple fitness trackers available out there and they all have their unique features. The accuracy of the technologies used in them differs from each other.
So, which one can be the best for you?!
How to select the "ONE" fitness tracker for you?
Even with the shortlisted best fitness trackers, selection can seem confusing for many people. After all, you ultimately buy one fitness tracker only. Hence, it should support your purpose, performance expectations and budget.
Don't worry! You just need to divide your analysis into five simple steps or factors. These are the steps you can use to select the right fitness tracker:
Get your features cleared
First and foremost, you should decide on the features you really need in your tracker. You need to prioritize the desired features into primary, secondary and tertiary sections. The primary section, obviously, will contain the features you absolutely need in your fitness tracker. Ask yourself what that feature is. Do you need accurate step counts?! Or, heart rate monitoring is necessary for you? If you go out for trekking or hiking, then, GPS can be one of the desired primary features.
Asking yourself the reasons why you need a fitness tracker is the best way to describe your primary features. Tracking miles, burned calories, heart rate, and others can be a part of your primary features.
Similarly, if you are into cycling, running, boxing and/or swimming, you can choose a fitness tracker that comes with special sports modes.
After defining your primary goals and features, you can make a list of secondary and tertiary features. These sections include battery life, water resistance, and other similar features. Setting these priorities is important as well. For instance, if you go to remote areas for camping, the battery life of a fitness tracker means a lot for your purpose.
A thorough examination of your goals and desired features will get you ready for the next step.
Find the best price for your desired features
You have set your feature priorities. Now, the goal is to find the best-suited price range for the features you desire in your fitness tracker. The price range of a fitness tracker can be anything between $30 and $300. In fact, many trackers are more expensive due to their technology and brand.
The whole idea of prioritizing features is to make budget selection easier for you. The availability of features and the accuracy of those features matter when you evaluate multiple prices of fitness trackers. If fitness trackers differ in terms of price, analyze the reasons. Is it the unavailable features or low-performance of the features?
An expensive one is not always the right choice and the cheap one is not always cost-effective. If you need a tracker for daily step count only, there is no need to invest in a fully-featured expensive gadget. Similarly, you can compromise on price, if you want advanced features to improve your performance.
Check the wristband fitting
The size of the wristband can become a problem for people with thicker or slimmer wrist size with respect to the average wrist size.
The bands of fitness trackers are created usually for an average-sized wrist. However, many brands provide a wide range of band options for all wrist sizes. Various brands provide adjustable bands so you can modify its size as per your wrist size.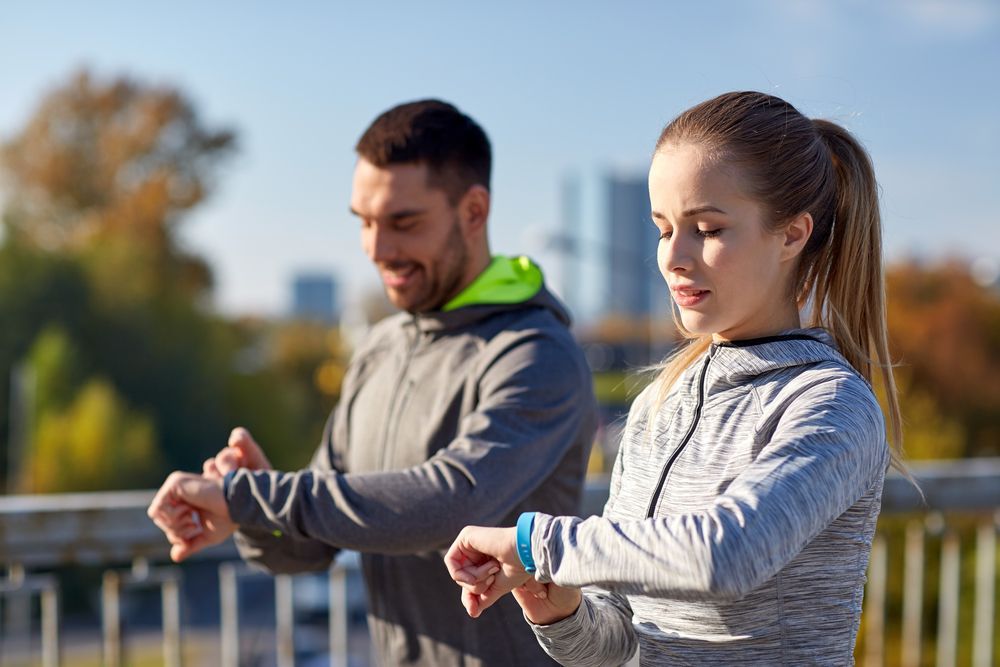 Along with the size, you can also evaluate the style of the strap. The options usually vary between traditional watch-like buckle and button style. The buckle strap works better when you indulge in intense activities. It keeps the watch well-fit and secure on your wrist when you are running, swimming or lifting weights. The button strap can feel a bit uncomfortable and less secure.
Don't worry! All reliable brands offer replaceable bands to help you select a perfect strap style, color, fit and material.
Analyze the design and style
How do you want your fitness tracker to look like? Some people prefer traditional designs, while others want a smartwatch-like appeal from their fitness tracker. The size, shape, colors and other design factors require your attention. You can focus on elegance and simplicity or choose a fancy design. Luckily, there is no limitation in terms of design choices. You can choose your favorite design and style without any complication.
Evaluate the app quality
The fitness trackers come with their app that helps you control the settings and features. You should evaluate the user experience offered by the respective app. Also, find out about the third-party app compatibility.
So, now you know that choosing a fitness tracker is about setting clear priorities and in-depth evaluation. This post has given you shortlisted best fitness trackers available out there. Now, you can use the mentioned steps to analyze every option and choose the right one for your needs.