How to Choose the Best Smart Speakers?
Craving for the ultimate jamming sessions lately? Or looking for the ultimate sound master system that makes your movie and binge-watching even more exciting? You have just unlocked the best guide to know about the 10 best smart speakers to buy in 2020!
This leaves no room for doubt that a great sound system makes the whole audio and visual experience reach a whole new level and transforms the media file into an enlivening one. In this digitally dominant era, there is no dearth of excellent choices in sound speakers and sometimes it becomes too tough to choose the ultimate one.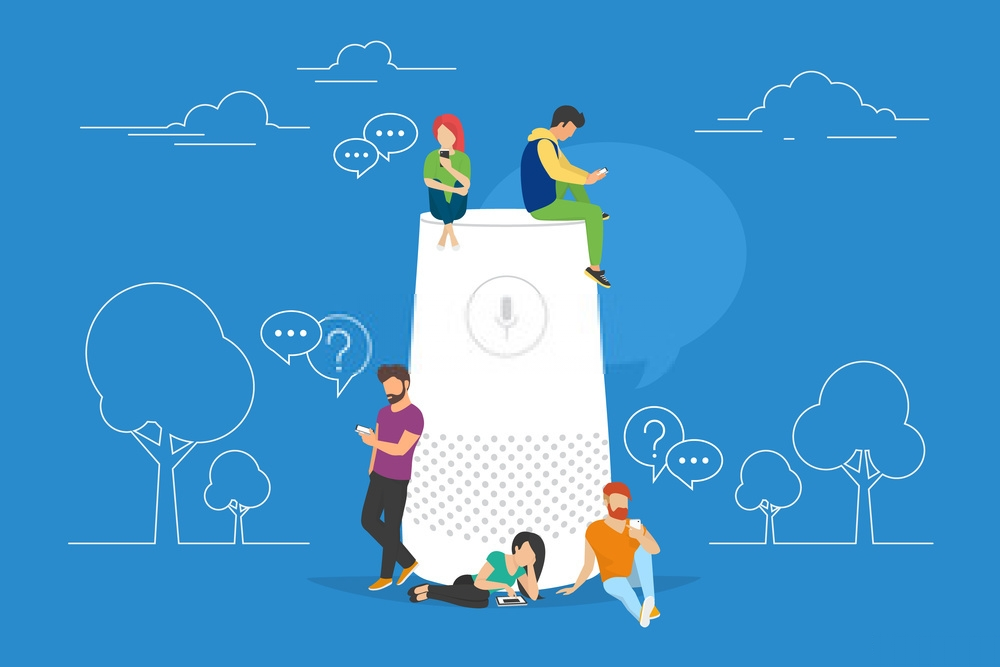 Parameters like features, price, and customer feedbacks all come into consideration while you are searching for a 'value for price' smart sound speaker. Here in this guide, you get a detailed idea of the best home smart speakers to buy in 2020 by highlighting information about everything you would wish to know. The quintessential answer to your searches for best speakers has been kept in mind while curetting the lists and therefore be rest assured of the in-depth market research that has been invested for formulating this guide. So, no time wasting anymore; dive into the guide of 10 best smart speakers to buy in 2020:
Sonos One – BEST Smart Speaker Overall :
Sonos one is one of a kind smart speakers with extremely remarkable features. It has many features that make it an ideal fit for the users opting for Bluetooth based wireless speaker. The Sonos One comes with non-segregated wireless connectivity, along with voice control feature and also automation support for home. It can be equipped with Wi-Fi and a 6-microphone array and helps you to set a connection with your residence's wireless network. Sonos one can be used for playing music, for checking on the weather forecasts and traffic analysis, for catching up the sports scores, and many more.
Also Read: The 10 Best Home Theater Speakers
This particular product was announced on October 4, 2017, and was released on October 24. Recently in 2018, the Sonos One speaker added support for Apple's AirPlay 2.
The features of this smart speaker are:
It allows an individual to play music, listen to radio and podcasts, and many more.
To increase the efficiency of the speaker, it has been built with a powerful four-core processor.
Compatibility of Apple AirPlay with iOS devices.
The second generation of the product has an increased memory along with an updated processor.
The price of this particular smart speaker is about Rs 97,259. This is the MRP price of this product. But there are different ongoing sales that provide up to 70% off on the original price of the product.
So far the customer reviews are quite impressive. People are buying this product and getting very satisfactory service. Thus, the demand for this product has increased consequently. Customers are considering it to be one of the best smart speakers to date. Moreover, the product has been one of the highest customer-rated products.
So if you are giving a thought in buying this product, then you are in for a treat.
Apple Home Pod – Best for Apple Users
Apple home pod developed by Apple Inc. is a smart speaker. It is the second speaker developed by the company after the iPod Hi-fi. This is one of the remarkable smart speakers in the recent market stature. There have been almost 1-3 million units sold of this particular item. The Apple Home pod comes in two marvelous and sophisticated colors, i.e. space gray and white. it has a simple and clean design to match with a range of home interiors. Home Pod is a progressive speaker that can sense your particular location and adjust the music to the perfect tune to sound wonderful wherever you are in your house. It allows you to have access to millions of songs of every genre. As it has the smartest assistant Siri, it proves to be a great help in doing everyday tasks, and for having control over your smart appliances of the house. And you can do this all just by using your voice.
The Apple HomePod was announced particularly on June 5th, 2017, at a conference. But its actual launch was slightly delayed from December 2017 to earliest of 2018. The company began accepting orders from January 26th, 2018, and finally released the product on February 9th.
It does supports some touch gesture just like single tap will Pause/Play the music and you can play next song with double tap. A triple tap will swap back to the previous song.
It has a memory of about 1 GB LPDDR3 RAM.
The product has storage of about 16 GB.
It has a magnificent display of 272×340 LED matrix.
It has multi-touch screens and allows you to have access to voice commands through Siri.
This device has connectivity which is accessible to 802.11ac Wi-Fi and Bluetooth 5.0.
The Apple Homepod is about Rs 39,999. But there are some discounts given on this particular product on many shopping sites.
This product has about 4.6 customer ratings. There are millions of positive review for this product. People around the world are buying this smart speaker and are happening to receive remarkable service.
Amazon Echo (2nd Gen) – Stylish and Premium Looking
Amazon Echo is a 2nd generation smart speaker with the voice control mechanism. This speaker can be connected with Alexa for playing music, for clearing queries about weather conditions, for knowing match scores, for making a call and many more. It gives you information about everything and anything at an instance. The only thing you require doing is to ask it. Amazon Echo is also an expert in playing music in an impressive way. It can fill any room with engaging music with a perfect tune. This product comes in three different shades, i.e. charcoal fiber, Heather gray fabric, and sandstone fabric.
This particular product was released on October 31st, 2017.
It has a voice control mechanism that lets you control your music with your voice.
It allows you to control all your household task with voice commands.
It allows you to message and call anyone without tapping or any searching.
The product has arrays of seven microphones that use the technology of beamforming, and it also enhances noise cancellation.
It has thousands of skills that help you manage your everyday task with just your voice commands.
It has dual-band Wi-Fi supports 802.11 a/b/g/n (2.4 and 5 GHz) networks.
This product has an advanced audio distribution profile support for audio streaming from your own device.
Amazon Echo (2nd Generation) has a price of Rs 14,999. It has three consecutive colors with the same price rate.
This particular product has quite good reviews. It is claimed to be more attractive and cost-effective and it sounds just as good as the original release. It has been remarkably progressive on the growth part in India. Almost hundreds and thousands of units have been sold. People using this particular product had quite a satisfactory experience with its service.
Google Home – With Most Intelligent Virtual Assistant
If you are looking for a personal assistant that will take care of your everyday task at an ease, then Google Home is just the perfect option for smart speakers for those who are opting for the same. It works with voice commands. You can set the speaker with your own voice and then all you need to say is 'OK GOOGLE' and you are all set. Starting from playing music, checking your calendar, reviewing your schedules, to controlling your home appliances, the Google Home is always at your back to make your day easier and better. It comes in perfect white color along with its elegant stature. This product is powered by google assistant and is always at your service whenever you need. All you need to do is verbally ask it.
It was launched 2 years ago on November 4th, 2016.
It is a smart speaker for the home with voice control.
It allows you to ask anything you want to know, set your daily alarms and reminders, and also gives you daily news updated.
Plays wonderful music from the most trending genres.
Have control on all other smart devices in your residence.
Stature of about (W x H): 9.63cm x 14.28cm.
Has a weight of about 477 gram.
It has its own personalized settings and it works with six users.
The original price of the product is about Rs 9,999. However, there are many ongoing sales that offer up to 20%-30% discount.
The product Google Home has about 4.4 customer rating which proves its authenticity, and excellent service on its part. It has been one of the popular speakers in recent times. People all around the globe have been highly appreciated with its services. People so far have been loving this particular product from google assistant.
Amazon Echo Dot (3rd Gen) – Best Value
Amazon Echo Dot is a voice-controlled smart speaker with Alexa that is perfectly designed to be enticed with any room. It can fill you with any information regarding sports, news updates, trending pages, weather forecasts, sports score, and many more. All you need to do is ask for it with your voice commands. This product can be either used normally with its own inbuilt amazing speakers or it can also be connected with other devices using Bluetooth connectivity or 3.5mm audio cables. It comes in three elegant colors, i.e. black, gray, and white.
In March 2016, the original Amazon echo dot was revealed.
The echo dot is an improvised device with improved sound and whole new design.
This product can connect with Alexa to do various tasks such as playing music, checking the weather, setting reminders, and many more.
This product streams the latest songs from amazon prime.
The device can hear your voice commands from across the room.
Has the compatibility with smart lights, plugs, and remotes from Philips, Syska and other brands that provide various smart appliances.
More than thousands of skills starting from ordering food to book a cab, and many more.
The original price of the product is 4,499. However, there are many shopping sites providing amazing deals on this product along with exclusive free delivery options.
The customer reviews on this product are quite fair. The rating is about 4.4 stars which is a good rating. Customers across the nations are well aware of this product and had quite a good experience with it. There are thousands of reviews on these products ranging from fantastic reviews to fairly good reviews. This product has quite impressive services.
Google Home Mini – Best Mini Speaker and Echo Dot Alternative
This is the mini version of the Google Home speakers. In recent times it is taken into consideration as the best alternative for the amazon echo dot. This product can be used for multi-purposes. It gives full access to all the smart devices of the house. These smart speakers can be used for scheduling the day; viewing calendars, setting reminders, playing music, and many more. This works the same as Google's home. All you need to say is 'OK GOOGLE' and the inbuilt assistant is all set to help with all you need. It can be termed as a little dynamite that helps you in making your life easier than ever. It comes in two amazing and elegant colors, i.e. chalk color and charcoal color.
This product was released two years back from now, specifically on November 4th, 2016.
This speaker is controllable by voice and is ideal for the home.
It allows you to set alarms and daily reminders, and also keeps you updated with daily news.
Plays wonderful music from the most trending genres.
Have control on all other smart devices in your residence.
Stature of about (W x H): 9.78 cm x 4.2 cm.
Has a weight of about 173 gram.
It has its own personalized settings and it works with six users
The original price of this product is 4999. However, there are some shopping sites that are providing with special price with up to 20%-30% off along with free delivery.
This particular product has about 4.4 customer rating which shows its authenticity of the service it provides. This product has proved to be ideal and satisfactory for many customers worldwide. Customers around the globe are sharing their experience with the product, and they seemed to be pretty impressed with the services.
Google Home Max – Best Party Player
Google Home Max is the perfect match for those who prefer sound quality with no compromise voice control of Google Assistant. This is a beast you need for your home for daily need. Its design is a bit similar to both Home Mini and Home. It's more than Apple HomePod. Being Google's latest creation it is the smartest and sexiest among Google's smart speaker edition. This product looks like it straight comes from Libratone or Bang & Olufsen's Catalogue. Beside Google Mini and Home, Max is a massive and powerful speaker in the family.
The Google Max was released in the US on December 11, 2017, and launched in India on October 11, 2017. It is priced about 399 USD or you can say INR 24999.
Key Features that Google Max comes with are:
It's a chromecast enable device.
The mesh outside it is fully made up of fabric which makes it rugged.
Comes with google assistant.
Easy to port. Weighs only 5300 gm.
Supports 1000+ smart home products.
It comes with two colors – Charcoal and Coral.
Ambient light sensors with an orientation sensor.
Type C USB port.
It has powerful Quad-core Cortex A53 with 1.5 GHz processor.
There are four LED lights to indicate actions as Home and Mini.
Recognizes up to six different voices.
Great sound as mono speaker but if you pair this with another beast, it fills the room as you dream about. It's the first speaker we have seen with serious audio performance. But with extreme bass, the mid vocal is slightly down. It could do better with lossless audio options. Coming to design, it looks simple and smart and beautiful. It seamlessly adjusts with any room. Google assistant is terrific with handling calls, daily routines, calendars, giving exact and smart information. Overall there is nothing as good as this smart speaker with this type of sound and assistance within this price range.
JBL Link 20 – Best Portable and Waterproof
If you need a solid sounding being heavily involved in Google ecosystem then JBL Link 20 is the best choice for you, especially if your goal is to fill a room with enormous sound. JBL has been making a various Bluetooth speaker for a while but this the first one of its series with voice recognition. This cylinder-like tubular speaker can stream music from Google Play Music, Spotify, Pandora and many more. Don't go with its size, this wifi and Bluetooth enabled Bluetooth speaker delivers rich stereo sound and always ready to help you with built-in Google assistant.
Jbl Link 20 hits the market in December 2017 in the UK and some other European countries, and in the US in January 2018. The price of this awesome HARMAN product is just 255 USD. In India, it costs about 18,888 INR. But you can get different prices from different sites.
It has built-in voice control powered with Google Assistant for hands-free operation.
Waterproof rating IPX7.
Simple setup with the Google home app on both Android and iOS.
Far-field voice recognition allows you to ask question across the room.
Built-in Chromecast.
High-quality sound comes with 24 bit/96 kHz.
Multi-room playback ecosystem.
4 / 5 GHz Wifi connection support.
6000 mAh rechargeable battery gives you 10 hours of playtime.
It comes with durable fabric material and rugged rubber housing.
Easily portable as it weighs only 950 gm.
JBL Link 20 is really the one you want for its fuller sound with better bass with portability plus hands-free operation. Apple and Sonos' speakers are having Wifi only, and not meant to be portable either, whereas this one fulfilling all of those lacks. You can feel some distortion at maximum volume. But, overall among the smart speaker market, it is arguably the best speaker with these features.
Amazon Echo Show (2nd Gen) – Best Speaker with Display
The new 2nd Gen Amazon Echo Show, equipped with a touch screen and camera adds the capabilities to watch videos and more to the Echo line. It has the same experience as the original Echo Show with refining the software. You don't have to touch the screen to make it go with built-in Alexa. It is not a smart speaker at all, it is a smart screen you can tell technically. It sounds really good too.
It was released on 17 January 2019. The price of this device is not revealed right now in India but it will cost around 16200 INR as it has a price of 229.99 USD in US countries.
The 720p HD screen Size is much larger than Echo Show i.e 10.1 inch.
The two 2 inch speaker and passive bass radiator produce a wide room-filling sound at half of its volume level.
Convenient smart home-hub with built-in Alexa, transforming your home to a smart future home.
It can manage smart lights and plugs through a compatible heating system and can show visual hardware like cameras and smart doorbells by simple voice command.
8 microphone array to respond to your voice even at high music surrounding.
Integrate audio amplifier for each speaker.
Built-in Zigbee hub.
Intel atom x5-Z8350 processor.
If you have security cameras then you will like its feature. It has a bigger screen than Google Home Hub. You cannot do video calling because there is no video camera. It has better instrument separation and sparkle quality for listening to songs than it's the previous version. You get a punchy baseline though it's not too heavy for your ear. Conclusively, it is the best-sounding smart display speaker currently you can have on the market than any other smart displays.
LENOVO Smart Display – Cheap Alternative of Echo Show
Life gets far better and easier when you experience the Lenovo Smart Display. You can enjoy clear, natural and balanced sound while you're listening to your favorite playlist. It's easy to set up and it brings you the best of Google Assistant with the enriched video quality.
The Lenovo smart display released on 23rd October 2018. There are two variants of this model. The 8-inch variant costs about 199 USD and 10-inch variant costs 249 USD.
It has 10 W full range and dual passive radiator which helps you to listen low-end bass even though at low volume.
Stay connected with people hands-free video calling with Google Duo.
With its TrueBlock Privacy Shutter and Microphone, you are safe when you do video calls.
5 MP wide camera.
RAM 2 GB.
11ac WiFi (2 x 2 MIMO), Bluetooth LE 4.2
The sleek and unique design of Lenovo Smart Display certainly makes it adorable. The main USP of this product is its privacy. But it has a lot of work to do with its far-field voice recognition. Otherwise, this is an excellent product by Lenovo, a cheap alternative of Echo show.
What is the best home speaker?
So when it all trims down to the point of choosing the best smart sound speaker in 2020, Sonos one is a splendid option. From playing music, listening to radio and podcasts, and many more, it is the finest choice you are going to make the money spent on it worth it. For experiencing enhanced levels of functionality, a powerful four-core processor is built in for you. The expert engineering put in for this device has impressed a major population of buyers and undoubtedly trends as number one under the best smart sound speakers in 2020.
Smart Speakers FAQ: Questions answered
What can Smart Speakers do for us?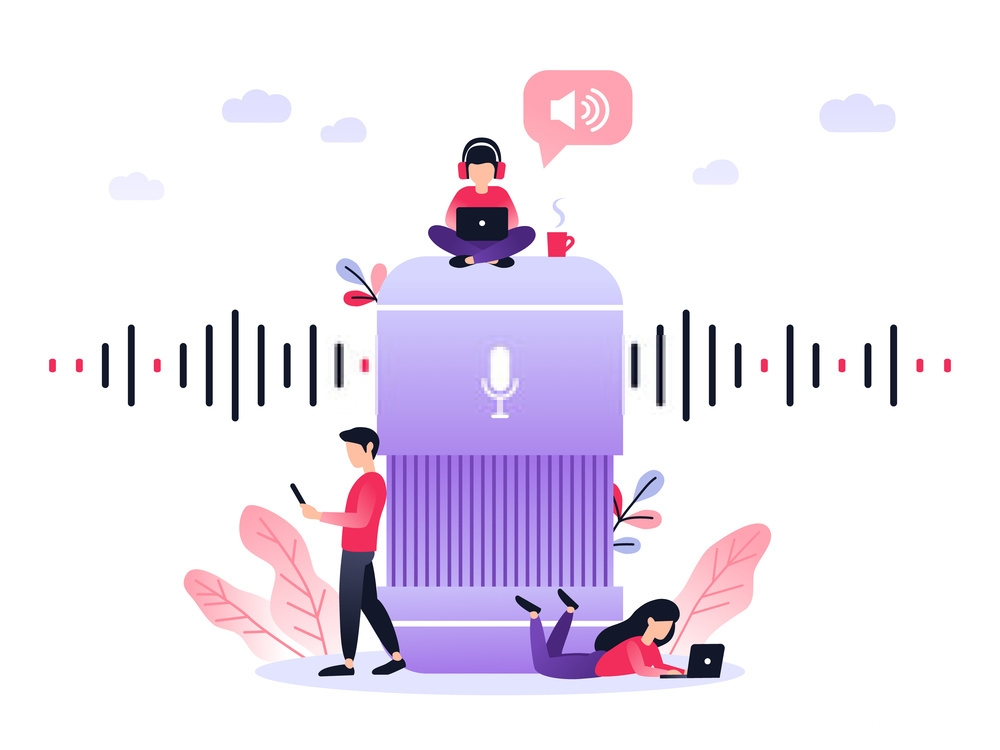 Well, this question is quite intriguing. Belonging to the digitally progressive era there can be a lot to the answer to this question. The very purpose of inventing smart sound speakers was to enhance our audio experiences with jaw-dropping features of being extremely technologically advanced. Here are the top five picks of what can smart speakers do for us:
Play Music
The most essential requirement of a sound speaker is the music that it emits. Music is something that no living being can deny of not loving or enjoying and is an omnipresent factor in all our happy or sad times. Speaking from a deeply researched market statistics, almost 80% of the buyers of sound speakers purchase the item for indulging in listening and enjoying to music. To be honestly speaking, nothing feels better than listening to music after a sketchy, bad day. And if the music is tuning out from a great smart sound speaker, then it is simply a cherry on the cake situation for all of us!
Entertainment with Display Speakers
The maddening digital enhancements happening consistently are simply mind-blowing. Now smart sound speakers come with its own Smart Display that just adds another feather to the crown. With an exciting feature as a smart display that is many alike touchscreens, you can now watch videos, see Google maps, view pictures and a lot more. These smart sound speakers simply ensure that you don't miss out on your daily dose of entertainment.
Manage Your Smart Home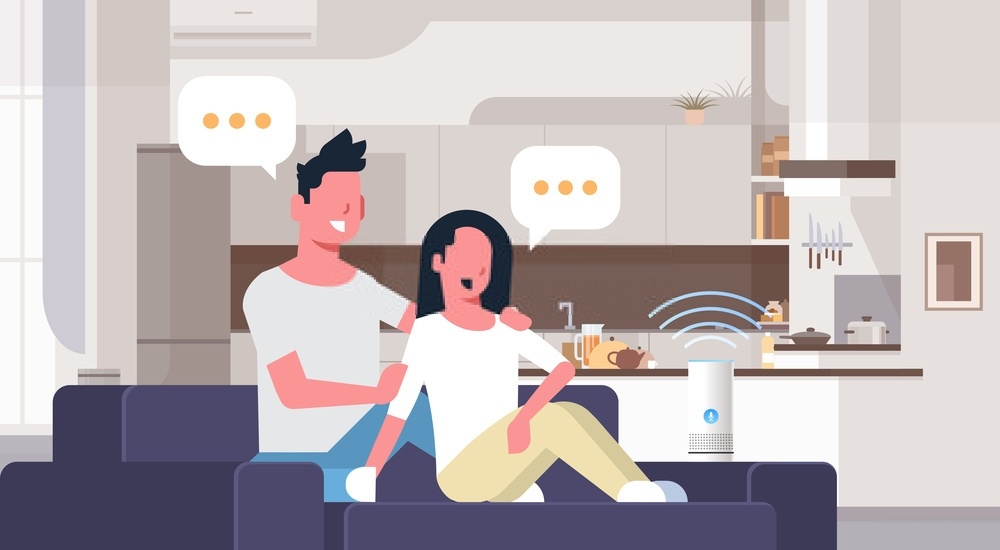 Offering extensively more than what can speakers only give, modern-day smart sound speakers is like a jackpot deal that comes with multiple features and utility traits. Serving more than being a superbly devised sound system, its smart digital features cover voice commands like an absolute pro! From controlling music to getting news and weather updates, controlling other smart home gadgets and appliances, setting timers and reminders and even taking calls, latest smart sound speakers leaves no corner for making their buyers amazed and amused! To have unmatched experience, smart sound speakers can be also linked with multi-room audio and enjoy various music playlists.
Phone Calls
That's right! Smart sound speakers let you make phone calls as well. The setting up of the call feature is pretty easy and can be installed in very less time. Although, the experience of making calls from a smart sound system differs from doing the same action on your daily smartphone, yet the convenience scores are pretty high. You can add multiple contacts on your smart sound system and give direct voice commands to call your preferred contacts at any time you wish to. Likewise, if you wish to keep your contacts private there is also the option of hiding the number. What is even more exciting is that you can make various kinds of phone calls, including informal calls, formal calls, finding businesses and more.
Quick Internet Queries
Isn't it simply amazing when your smart sound speaker does a lot more than just giving amazing audio quality experience? Of course, it does feel good. After all, it's all about value for money. Modern-day smart sound speakers are truly worthy of every penny spent after it. In other words, it works in the same alignment with our smartphones. Speaking in this context, smart sound speakers let you do quick internet queries as well. Probably this is one of the latest tech breakouts in recent digital ages. Voice-activated internet search on your smart sound speaker is indeed a superb experience. A built-in virtual assistant helps you with answering your queries that are being asked just like an 'OK-Google' feature on your smartphone.
Which Voice Assistant is Best?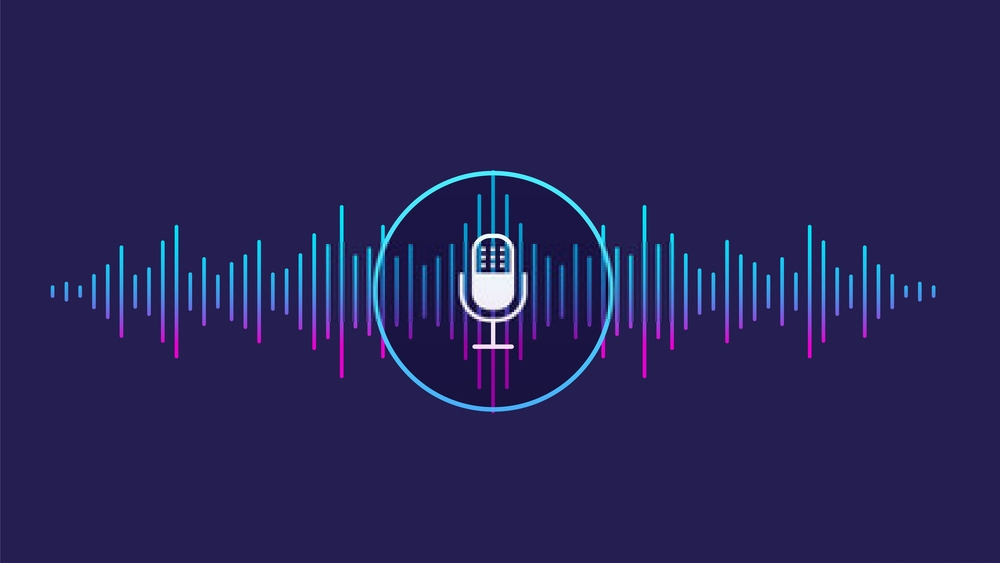 As stated earlier, the metamorphic revolutions happening in the world of voice assistants are not just dynamic but also an existing testament of genius engineering minds. The global warcry of competition is also a big pushing factor for brands to enhance their smart audio systems with unimagined new features. Speaking from the buyer's perspective, it has got really dicey to choose the best and most ideal voice assistant. It is the money that is being invested to buy a high-tech gadget and making sloppy decisions can cost double than the price paid. Thus, to your rescue here are three best, trending voice assistants compiled from data given research and provided by technology stalwarts and expert market analysts and consultants.
Google
Answering questions have never been much easier in the Google Assistant than with any other device. It literally gets crowned for being the best voice assistant in terms of its accuracy. At the testing stage, Google had successfully beaten Alexa, Siri, and Cortana who are so-called the industry leaders in voice assistant, with recognizing and responding to more than 4,000 questions. Another prized feature of Google Assistant is that it can respond to two commands at the same time due it's configuration and functionality of being a highly-digitalized competent smart sound speaker. Google assistant's accuracy is so high that checking the weather report and switching on TV can be done simultaneously.
Amazon Alexa
Amazon Alexa can be equally competitive and a fine choice for a smart sound system in terms of device compatibility. Researching extensively against all other leading voice assistants in the market, Amazon Alexa stands out to be supremely one with superior device compatibility feature.
It has been tested and proven to see high scores of compatibility with smart home devices such as Philips Hue lights and the Ring doorbell camera. Leading ahead of Google Assistant, Amazon Alexa is given deserving credit for being compatible with a number of devices you have for home automation. For consumers who are looking for voice control over the smart home devices, Amazon Alexa can be a splendid buy.
Apple Siri
As a stalwart brand that stands preeminently for luxurious and extravagant status symbol along with massive technological brilliance, there is surely no grey spot to look out for before buying as a superior choice for voice assistant.
However, market reviews and customers' perceptions have both heavily agreed on the fact that Apple Siri is best for Apple users. This is primarily because of the technological ecosystem that are Apple users surrounded in. Just to get any easier, flexible and streamlined tech experience, Siri-enabled products like iPads, HomeKit devices, and the HomePod smart makes the whole experience an enhanced one since the design and configuration are made in accordance to work together.
Is There a Monthly Fee for Alexa of Google Assistant?
With Amazon Alexa, you do not pay a monthly fee for using the tap. Services like iheart radio, TuneIn and Pandora are for free.